Hello! I promised more posts for December didn't I? And here I am, keeping my promise! This is a long post FYI so get your cup of tea handy.
Today's post forms part of the Bookending Winter challenge – enjoy!
Bec and Lauren at Northern Plunder are hosting this one and it's all about preparing for the year ahead. When they mention 'reading' they are referring to using Tarot Readings and because I happen to have a few Tarot decks I thought I would give it a go!
First things first – the Tarot Deck I used is one I got specially shipped across from America because I wanted it so badly.
I'm a huge fan of Abigail Larson's art so I now have the Dark Wood Tarot set which have the best Gothic and fairy-tale illustrations.
Secondly, as this is a book blog I used the concept of 'reading' the year ahead to look at how I would literally read the year ahead. I chose one book per month based on the card drawn.
I drew Judgement which, in the Dark Wood Tarot, is given the phrase "you have passed the point of no return."
This card is the card of transformation which is apt for January, possibly more so than any other month. This is the card of forward movement, evolution and rebirth (again apt for the month that has the stock mantra 'new year, new you')!
I've chosen The Cold is in her Bones because the blurb says this is a story about a village cursed by a demon who possesses girls at random and how one of our main characters believes herself undergoing this particular change. Felt it fit the theme nicely!
I drew the Nine of Wands which is about transcending above a barrier or setback and taking a step to push forward into the unknown. This card is about finding strength you didn't know you had and signifies the need to move beyond the comfort zone and expand into new horizons which will lead to new ideas.
I've chosen Spinning Silver because this also fit the theme – characters finding strength they didn't have and new horizons etc. These are themes that are often prevalent in character driven books and were prominent in Naomi Novik's 'Uprooted' so thought this may also be the case for Spinning Silver!
My aim is to read this as part of a buddy read with Marina @ Books of Magic so I hope she's ok with February!
I drew the Five of Swords which is just… great (*insert heavy sarcasm*).
This card is all about 'cruelty' and how unkind thoughts can turn into unkind words and actions. This card is all about destructive behavior often caused by anger, jealousy or entitlement.
As the sword suit are the 'thought' cards this is likely to represent the reader's own thoughts and actions against someone else but comes with the advice – what goes around can come around…
I feel a book called 'Vicious' may very well fit here! I don't know what happens (obviously) but the blurb reads like there could be some unkind backstabbery between former friends turned enemies.
I drew the Nine of Pentacles. In the Dark Wood deck they call this 'the secret garden,' because this card is all about a personal sanctum, either internally or externally. This is a wish fulfillment card and represents self-care, reflection and taking refuge in quality time alone to appreciate the finer things in life.
I've chosen In the Night Garden because… well… garden. It also sounds like a delightful book filled with myths and fairy tales and secrets and those are the finer things that I appreciate about stories!
I drew the Hermit which in the Dark Tarot deck is given the phrase, "the wisdom of silence is deafening."
This card isn't necessarily about being alone (though does follow another card signifying peaceful solitude) but is more about silent observation which leads to using knowledge gained to guide and lead others. This is the card for thought, curiosity and leading by example.
I chose Familiar Things which was gifted to me. I don't know much about this book other than what's on the blurb but for a card which is about observation and leading by example, a story about a boy living in a Seoul slum may have some important messages to impart.
I drew the Seven of Swords. This card is about the ability to emerge unscathed from a situation but also indicates that serious action needs to be taken to prevent the situation from recurring. This is a card of the mind, indicating cleverness as well as luck. This is also a card which shows the reader may be rationalizing decisions they've made and trying to explain away the bad ones!
I don't know why but I feel Howl's Moving Castle would fit in here – more so with the statement of cleverness and of emerging unscathed from bad decisions made – and kind of having made them in the first place!
I drew the Three of Swords. Unfortunately, this is often deemed one of the 'bad' cards in the deck. You'll actually find I have two more of those which is… interesting.
This card is about loss and betrayal and sadly the heartache that comes with those things. Because this is a 'thought' card it holds an element of thinking about loss and the understanding that the world can be a painful place. The Dark Wood deck does state that this is the 'wound that lets in the light' which I think is a lovely sentiment to attach to an unlovely card.
I've heard that Tender Morsels is a wonderful book, albeit a painful to read to start with, that will likely make me cry. Considering as this is supposed to be a book that isn't 'gentle reading' it may suit the card drawn.
I drew the Six of Wands. After the previous card it's nice to draw one like this. This card is all about success and celebration, the removal or reduction of struggle and having inspired others. This card means the reader is being held in high regard.
From what I've heard, The Goblin Emperor is a book which about the main character reigning triumphant after overcoming hardships and that it's a well-deserved triumph to boot.
I drew the Seven of Wands. This card is referred to in the Dark Wood deck as 'confronting the shadow' and is about defending oneself against a confrontation which can't be avoided.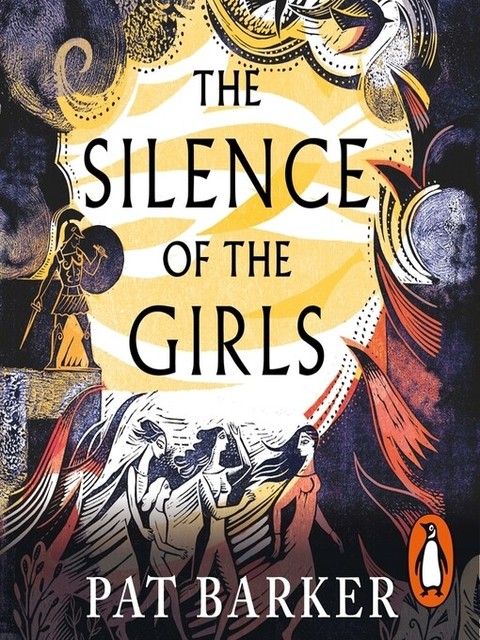 The Silence of the Girls is a retelling of the Trojan war told from the POV of Achille's war-bride Briseis. Not only will the war element have confrontation but from the blurb I don't think Briseis accepts her position without fight.
I drew the Queen of Cups. This card is about empathy, understanding, creativity and active imaginations and nurturing encouragement. The cup suit is all about matters of the heart and its queen offers a lot of love. This can either reflect the reader or someone in the readers life who will hold prominence.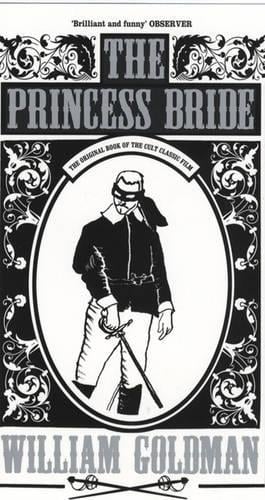 I'm finally going to commit to reading The Princess Bride. I felt a book like this, one of love and joy and imagination should be partnered with the Queen of Cups.
I drew Death. Yes, this is one of the 'bad' cards in the Tarot (followed by another below) but even then there is no such thing as 'bad' within the Tarot, it's all on the interpretation of the reader.
Death doesn't mean a literal death of the self or of any loved ones – it's a transformation card. This card means the end of one way and the beginning of a new one but with some sense of loss over what has been. This is the card which signifies its time to let something go and move on.
Let's go with a tongue in cheek option for this draw in one of the darker, gloomier months – Snuff, one of the Discworld novels feels about right.
I drew the Devil. The one no one wants in a deck but saying this, I don't mind drawing this card in December and I'll explain why.
The Dark Wood Tarot have phrased this card with the advice, "make fear your friend and turn obstacles into allies." Again, every card is a teaching moment. The Devil can be a card signifying abuse of power, excessive control and deception but the phrasing suggests that these can be overcome.
Plus, this is also sort of the naughty party card! The Devil can mean excessive consumption and the consequences of having too much of a 'good time.' This is a warning to be heeded but as this card appears in December it doesn't worry me too much.
I've chosen Smoke as the blurb states that this is a world where sin appears as smoke from the body and that the ruling class rule due to their ability to control the appearance of the smoke. As it's a book about sin and repressing desire I thought it would suit this 'sinful' card!
Check out Bec and Lauren's Reading the Year Ahead post here where they do a great job explaining the purpose of such a reading and how it can provide a benefit.
Check out Danielle's 2021 Goals and Plans here where she talks about wanting to learn more about library science (as that's what her new job is all about!), possibly going back to school and passing her driving licence – good luck to all things!
Check out Marley's 2021 Goals and Plans here where her focus is on blog growth and passing exams to get into university. I don't miss my exam days but I know how important and stressful it can be so I wish Marley a smooth 2021!