Hello lovely people!
It's been a while (about 3 months) since I've popped up onto my blog and the reason for that is pretty straight forward – it's been busy!
At the end of last year I took stock of what I could and couldn't achieve with the time I had in each day and had the realisation that while adulting sucks and there are things that I need to do (working = money and money = nice things I like) there were some actions I was insisting on doing which was consuming a lot more of my time than I wanted.
Sadly one of those things was trying to consistently blog and the more I thought I should be blogging and wasn't – the guiltier I felt. The truth is, the less time spent blogging about reading meant I had, y'know, more time to read. The less time I spent thinking up blog post content meant I had more time to think about, and write, my own original story content.
I'd naturally been falling off this blogosphere anyway so I just gave myself permission to 'officially' cut back.
I still want to blog about books 'cos I love 'em but decided to strip back my monthly wrap up's into something even more streamlined – quarterly wrap up's!
So here it is – my wrap up of quarter one – January through to March!
The Cold is in her Bones was selected as part of my 'Reading the Year Ahead Challenge' where I drew a tarot card and selected a book which I felt fit.
I drew Judgement for January which is all about transformation so I chose The Cold is in her Bones as it's a tale about a young woman who is believed to be undergoing a transformation into a snake demon.
I'd read this was supposed to be a retelling of the myth of Medusa but it really wasn't so if you're expecting that – you'll find yourself getting disappointed. The writing was ok, the characters relatively uninspired and so very 'YA' and there were plot points that were introduced and dropped which was a shame as what was left out was often more promising than what remained.
Sadly this was just too much on the side of 'boring' for me.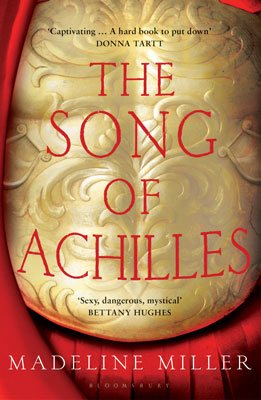 As well as my 'Reading the Year Ahead Challenge' I am also participating in The Unread Shelf Project 2021 where the aim is to get through – you guessed it – your unread shelf. January's theme was to read a book with high expectations.
Every single thing I'd read about The Song of Achilles was how amazing it is so this definitely matched the criteria.
This is a beautiful book and I'm going to recommend it to everyone. Beautifully written and compellingly told with characters who are flawed but who you care about due to their complexity. You know how the story of Achilles and Patroclus ends but how they get there is so heart wrenching.
Best last line of a book ever.
I almost DNF'd The Ten Thousand Door of January but didn't out of sheer stubbornness. I did manage to read it incredibly fast but that was to get it over with.
The writing style is lyrical and poetic which I don't mind if I connect with the story but because I didn't I just found the style pretentious. This is a portal fantasy where someone reads about someone else's portal fantasy adventures rather than experiencing them themselves and the main character was irritating in that she somehow did nothing and whinged about it.
Not for me.
The Charmed Wife was an ARC read so a full review is out on the internet somewhere.
This didn't blow me away but was a fairytale 'after the happy ever after' which I enjoyed enough. There is a twist to it which I won't reveal but is cleverly done.
A decent enough read to pass the time with.
Daughters of Night was another ARC so again, full review is on the internet. I'll try and dig it out because I loved this book.
There's quite a heft to it but I read it fast – not because I wanted it over with but because I was desperate to have the mystery solved. Set in Georgian times we have Caro as our MC and she's a woman with brains frustrated by the gender limitations of the time she lives in and who seems to be the only one who cares about the murder of a prostitute.
Subtly feminist, brilliantly written and I love the flawed Caro and really enjoyed the twist and turn murder plot. There is a related book which I purchased immediately after and this author is now on my 'auto buy list.'
Brilliant historical fiction murder mystery with a flawed but interesting main character. Can't wait for the next instalment.
Naomi Novik is one of my 'auto buy authors' and while I haven't read her Temeraire series I do love her original fairytales.
Spinning Silver was chosen as part of my 'Reading the Year Ahead Challenge' as I drew Nine of Wands which is all about transcending above barriers and pushing forward into the unknown.
I loved the interweaving stories between the three main female characters; one who is a mistreated peasant who learns to forge her own path, one who is a wealthy but unloved daughter of a duke who marries a Tsar possessed by a fire demon and one who is a clever but cold woman who has taken over the money-lending business of her family. The latter's gift for 'spinning silver into gold' i.e. turning silver coin into one of a higher value draws the attention of an ice-demon King who wants to marry her.
Hijinks ensue.
This is a clever book with a tight plot, really compelling female main characters who both work with and against each other and really lovely writing. I actually really enjoyed this so so much and the only reason it's not a 5 star is I could have done without all the excessive other point of view characters.
Loved it.
The Flight of Dragons was loaned to me by a friend who knows I like dragons!!
This is a fun book which is written in a way to be a encyclopaedic account of dragons as though they existed in our world. It goes into things such as their life cycle and biology and their preferred living habitat as well as touching upon dragons in myth and folklore and how dragons differ from the West and East.
Good fun and a quick read. Your dragon lovers will love it!
Old Possum's Book of Practical Cats is a poetry book and was gifted to me by my mum (I have a cat so now she buy cat things)!
This is the book that the musical 'Cats' is based off of. I don't find T.S. Eliot to be a fantastic poet but there are some poems which really sum up cat behaviour and I especially like the one which refers to cats having about a million names because – yeah, they really do.
Not the best poetry I've ever read but the best poetry about cats I've read so far!
I think it might be best if I don't go into A Court of Silver Flames too much because I'll probably go off on one and never stop.
I read this and I don't know why because after each book in this series I say 'enough now, they're getting worse and you need to be done.'
There's something compelling and addictive to the series though and I really don't understand what it is. The plot and world building is non-existent or just borderline terrible, the writing gets worse with each book published as though the author has just stopped caring and most (if not all) of the characters are out of character or pushed so far up the authors arse they can't see daylight.
I read this for Nesta's POV but I think I am done now with this series which is a blessing.
Weirdly compelling but poorly written and poorly plotted.
The Invisible Library was part of 'The Unread Shelf Project' which I didn't get round to in February and so bumped it to March. This fills the criteria of 'a book you got for free' as this was a gift from my work Secret Santa.
I selected this as part of the work Secret Santa 'request list' because I'd wanted to read this book since I discovered it existed. A library which acts as a portal to other alternative worlds like some fantasy Tardis? Yes please! A Victorian steampunk setting as the predominant location? Yes! A Sherlock Holmes esque character with an emotionally cold female librarian and a dragon who is a person but who is a dragon? Yes, yes and yes!
Unfortunately though there was something about this which made it feel like a chore to read. It wasn't the characters (I did like them), it wasn't the writing (which was fine) or the plot (one existed and made sense).
I can't put my finger on why I didn't connect but sadly, I didn't connect.
Vicious was a book I won as part of an Instagram contest on Marissa Meyer's account (yes, that Marissa Meyer) and selected it for my 'Reading the Year Ahead Challenge' as I drew the Five of Swords which is all about cruelty.
This book definitely fits the bill of 'cruelty' as all characters bar one or two are complete monsters. The concept behind this is compelling – people can become superheroes or 'ExtraOrdinary' by having a near-death experience and it's their dying thought which dictates the superpower they gain.
The story is one of revenge – two (ex) best friends, both ExtraOrdinary but both with very different outlooks. This is a 'hero vs. villain' story but it's more 'hero who is actually a villain vs. a morally grey protagonist' tale.
I liked the overall story and didn't mind how it was delivered (a non linear, multiple pov) but it did take a while to get going and the first third was surprisingly dull. I also didn't feel the relationship between Eli and Victor so I wasn't hugely invested.
Not bad but I don't understand the hype as it was slow going and the main relationship didn't feel grounded enough for me.
How to Write Using the Snowflake Method was part of The Unread Shelf Project 2021 and was about 'a book you bought on a trip.'
I actually downloaded this onto my Kindle in November 2018 when I was on honeymoon and only got about 15% of the way through so it was about time I metaphorically dusted this off and finished reading it. I guess this is what The Unread Shelf Project is about!
I'm always looking at different ways to approach plotting and outlining and I like to give everything a go to see which approach suits me best. The Snowflake Method isn't personally for me because it starts broad and then goes narrow and I think I need narrow to broad – bottom up vs. top down if you will.
I don't rate these types of books on whether the approach suits me but whether I liked the way the information was conveyed. This was the Snowflake Method presented against a backdrop of a fictionalised story of Goldilocks attending a teaching class taught by Baby Bear and solving the murder of Little Pig by Big Bag World.
I mean…. it was all filler. I wanted to get down to the actual method not fictional characters talking about the method.
The method content itself is clear and well explained but the style in which its delivered was painful and pretty much padding to make this a book.
2x 5 star reads
1x 4 star read
3x 3 star reads
5 x 2 star reads
1 x 1 star read
Ouch. I think. 
The average rating for quarter 1 is 2.8 which I'll round up to 3 which…. isn't too bad? 
The best month for ratings was January and the worst March which meant I liked the books I read less and less as the months went on. At one point I had 4 '2 star reads' in a row and I wonder if I was just in a permanent bad mood?!
The genre I read the most remained Fantasy and I only read one YA book – the rest were Adult. 
The book I liked the least was The Ten Thousand Doors of January but the best – hands down – was The Song of Achilles. 
I'm cracking on with the 'Reading the Year Ahead Challenge' and 'The Unread Shelf Project' and have books already picked out for both. I also have a few ARCs to read and will hopefully get through those as well.
The book I'm looking forward to the most out of the next quarter is one I've selected for June's Reading the Year Ahead and is this one – Howl's Moving Castle!
Let me know if you've read any of the above and if so, what your thoughts are!